YES Bank ATM
A/2, North West Area, Main Rd




Punjabi Bagh




New Delhi

-

110026

IFSC - N/A
18001200
ATM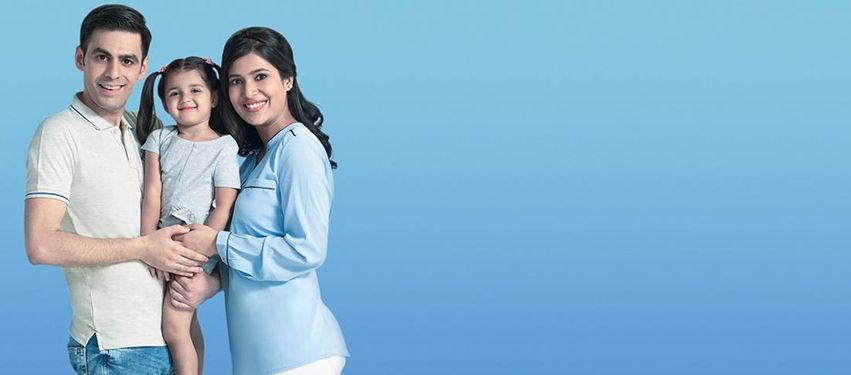 Smart Mobility, Smart Utility, Data & Governance. YES SCALE #SmartCity Accelerator is supporting and scaling #Startups solving the challenges of urbanization, to build safer & smarter cities. Apply Now at: https://goo.gl/zGxTwH #SmartCity #Startups
Posted on : 04 Jul 2018 1:55 PM
Give your wardrobe a smart makeover this season with Jabong Shop worth Rs.1,999 using YES BANK Debit & Credit Cards and get a 10% cashback. https://goo.gl/yjQ2bb
Posted on : 29 Jun 2018 4:48 PM
Smart buildings, Smart Lighting, Connected homes- YES SCALE Smart City Accelerator is developing solutions for a smart and sustainable future. https://goo.gl/7gdxtp
Posted on : 25 Jun 2018 3:51 PM
Share your #PicturePledge for India's most iconic river. We present you a special category at the Natural Capital Awards 2018, where your picture can showcase this majestic river. Click here to participate: https://goo.gl/s2BcBb #PicturePledge
Posted on : 02 Jul 2018 10:00 AM
Give your wardrobe a smart makeover this season with Jabong! Shop worth Rs. 1,999 using YES BANK Debit & Credit Cards and get a 10% instant discount. https://goo.gl/yjQ2bb
Posted on : 29 Jun 2018 12:57 PM
The Natural Capital Awards is your opportunity to give back to the planet. Write an ode to nature with your lens and you could stand a chance to win big! Head to https://bit.ly/2MejyNP to register and submit your picture pledge.
Posted on : 24 Jun 2018 10:00 AM
#FoodTech startups are helping address food quality and wastage problems in India. YES SCALE #Agritech is scaling such solutions, in association with industry leaders, to boost India's food security. Apply now at: https://goo.gl/DKe16M #FoodTech #Agritech
Posted on : 30 Jun 2018 2:19 PM
Predictive analytics to boost farmer income, remote farm management, precision agriculture - YES SCALE AgriTech accelerator is scaling technology solutions with global leaders to revitalize India's agri value chain. Apply Now- https://goo.gl/6XPgw1. And let us SCALE up your solutions together.
Posted on : 28 Jun 2018 11:08 AM
Introducing the Pixel Perfect category of the Natural Capital Awards, where we're looking for that one shot that celebrates the biodiversity of our country! Register by clicking here: https://bit.ly/2If3kl5 to submit your #PicturePledge. #PicturePledge
Posted on : 23 Jun 2018 10:00 AM
Categories
Private Sector Bank
Savings & Loan
ATM
Tags
Savings Account
Current Account
Personal Loan
Car Loan
Two Wheeler Loan
Gold Loan
Business Loan
SME Loan
Loan Against Securities
Loan Against Properties
Fixed Deposit
Home Loan
Credit Card
NRI Savings Account
NRI Home Loan
NRI Fixed Deposit
ATM Near me
Punjabi Bagh
New Delhi - 110026

Branch

NEFT Green Pin

Punjabi Bagh Enclave
New Delhi - 110063

ATM

Punjabi Bagh West
New Delhi - 110026

ATM

West Punjabi Bagh
New Delhi - 110026

ATM

Punjabi Bagh West
New Delhi - 110026

Branch

Demat

Moti Nagar
New Delhi - 110015

ATM

Moti Nagar
New Delhi - 110015

Branch

NEFT Green Pin Atal Pension Yojana (APY)

Ramesh Nagar
New Delhi - 110015

ATM

Raja Garden
New Delhi - 110015

ATM

Rajorigarden
New Delhi - 110027

Branch

Demat